PAST CHAIRMen & CHAIRPERSONS
SRI LANKA ASSOCIATION OF AIRLINE REPRESENTATIVES – PAST CHAIRMEN AND CHAIRPERSONS
At present the membership consists of 38 airline GSAs in Sri Lanka. The Chairperson & Executive Committee Members (the Immediate Past Chairman is a member of the Ex-co) are elected at an annual general meeting to guide the association on behalf of the general membership.
Executive Committee meetings and General Meetings (with the full membership) are conducted every alternate month.
Mr. Eric Gauder - 1994 - 1995
Started my career with Singapore Airlines for 5 years and it was a real grind in those days with a lack of equipment etc.
Had a spell of 5 years in Dubai in a totally different field and returned to Sri Lanka and joined Aitken Spence Travels and because of my Aviation back ground was moved to look after the GSA of Finnair and Silk Air.
It was during this period that Finnair requested me to join BAR as Finnair operated on charters for 6 months of the year to Colombo.
I was Invited for the first meeting of the BAR and was asked to wait outside the room until the BAR took a decision to permit my eligibility and was told since I was GSA staff they could not permit me to attend.
As off line carriers had no voice in the Aviation business it was time to take a decision to form our own Association. The response from the other off liners was amazing and SLAAR was born on this day.
It gives me great pleasure to see that SLAAR has gone from strength to strength and it`s my sincere wish that with able leadership the Association will grow from strength to strength.
Ms. Deepthi Siriwardena - 1995 - 1997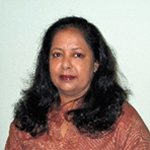 Areas of expertise encompass Hospitality, Travel, Tourism and Commercial Aviation.
Introduction to the industry was at Mackinnons Travels in 1980.
Career in senior management began as C.E.O of Korean Air GSA & Alpha Tours handling both Airline Passenger & Cargo Operations and Travel Agency in 1989. Simultaneously was a senior Director of the Finco Group of companies.
The KE GSA handled a very lucrative all cargo freighter operation to/from Sri Lanka, and KE was the first global airline to operate full freighters to Sri Lanka. This included all operational aspects at the airport.
During this period also held office as President of Sri Lanka Interline Club, the Sri Lanka Association of Airline Representatives, and Sri Lanka Korea Business Association and was a committee member of the Ceylon Chamber of Commerce.
Moving to the USA in 2001, Securing the Qatar Airways GSA and being the Part Owner/Director/C.E.O of the company helped the airline establish the QR brand very quickly in the North American Market. The fast growth of the off-line operation facilitated the Airline establishing an on-line operation within a short span of time. As the C.E.O of the QR GSA , was primarily instrumental in managing all travel arrangements for annual US/Qatar economic forum held in Doha , this one event generated an revenue exceeding USD 1.0M for the airline.
As the main driver of the General Sales Agency of Qatar Airways, my contribution played a definitive role in establishing QR in the World's largest economy.
Holds a Hospitality Degree from the Ceylon Hotel School & a Diploma in Travel & Tourism from the London Institute of City and Guilds.
Mr. Ameen Saduk - 1997 - 1998
Mr. Udaya Nanayakkara - 1998 - 1999
Was GSA … Tarom Romanian, LOT Polish, JAT Yougoslav, Air Europe, Iraqi Airways, Air China.
8 year's continuously top agent award winner for UL, many years Gulf air, many years Swissair and many more airlines online to Srilanka. The only charter operator for World Cup in Lahor when Srilanka won award, only charterer of UL flights to Sydney & Melbourne during Christmas vacation.
Principle author of the Market Development Plan with DCA concurrence applicable sale pricing of airtickets by airlines and agents from Srilanka.
A director of UFTAA for 8 years and President for the final 2 years. Involved in UFTAA/ IATA negotiations. Member representing Srilanka on the SAARC Tourism Council, speaker at many Aviation & Tourism Forums in many Countries ranging from SAARC Region, South America, Africa, Middle East, Europe, ASEAN Countries, China, Australia, USA, Russia, Eastern Europe etc.
Chairman of Srilanka Tourist Board, Chairman of Srilanka Tourism Promotion Bureau, Member of Advisory Council of the Ministry of Tourism.
Founder President of IATA Agents Association of Srilanka, member of the founding team of SLAAR, President of Travel Agents Association of Srilanka, was a committee member of Ceylon Chamber of Commerce and many other local & global involvements in Aviation & Tourism. On the Board of Directors of many Hotels.
Mr. Rohan Siriwardena - 1999 - 2000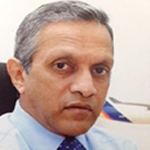 A management Accountant student turned Commercial Aviation Professional with 4 decades of working experience in Airline Passenger and Cargo, Sales/Operations and Marketing. Held Senior managerial positions for almost 30 years in a mix of Direct Airline and airline GSA organizations. Excelled as an Airline Country Manager for Sri Lanka and Maldives for British Airways, Sri Lankan Airlines, Jet Airways of India and Kingfisher Airlines. As an Airline General Sales Agency staffer, held office as the C.E.O of the then prestigious Airline Division of the John Keels Group in Sri Lanka representing Gulf Air , LTU , American Airlines , Asiana Airlines to name a few. Moving to the USA and staying under the airline GSA umbrella as a C.E.O was primarily responsible for optimizing off-line sales from the North American market for Sri Lankan Airlines. Later to be designated the VP North America for Sri Lankan Airlines. Continuing the USA experience in the Airline GSA business was part owner and Director of the Qatar Airways GSA in North America. Was primarily responsible for positioning Sri Lankan Airlines in ARC ( BSP equivalent ) in the United States .
As an Industry leader held honourary office as a member of many related forums including Board of Airline Representatives, SLAAR, IATA working Committees, Interline Club and the Chamber of Commerce Sri Lanka. Was also a member of the Senior Management Team of Sri Lankan Airlines from 1991-1995. Chairman study panel of first report on introducing BSP to Sri Lanka.
Airline Passenger/Cargo Sales, Marketing and Operations including Airport was my forte, learnt from absolute basics to be a leading professional in a trade which became a passion.
Mr. Roshan Gurusinghe - 2000 - 2002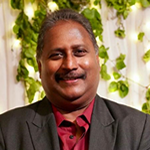 Deputy Chairman – Ceylinco Universal Group.
Ceylinco Universal was the GSA for – All Nippon Airways, Air Mauritius, and Olympic Air.
South Asian Travels. – GSA for Kuwait Airways.
During this period Ceylinco Universal was awarded the Air Seychelles GSA and Kuwait Airways increased the frequency of flights from 3 to 5 per week.
Roshan was also part of the Team of Ceylinco Group's international expansion where Srilankan Inc in USA was awarded the GSA for Srilankan Airlines
Mr. Deanath Kulatunga - 2002 - 2003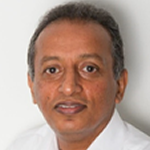 "Deannath Kulatunge was the head of KLM/Northwest/AirFrance/Martinair Sri Lanka, as Director in charge of Carsons Group, Leisure sector at the time he was Chairman of SLAAR. He started his carrier at Singapore Airlines GSA in Sri Lanka, Aset Airways and was also at Swissair and Airlanka prior to KLM. Subsequently he was recruited as the first Country Manager of IATA to introduce the BSP programme to this country. He was then posted to Singapore as the IATA Country Manager, becoming the first non-Singaporean to hold this post. Later he was the Regional Manager, Singapore, Malaysia, Bangladesh, Sri Lanka, Brunei and Maldives and his last position at IATA was as a member of the Regional Leadership Team Asia Pacific, as the Regional Head, Asia Pacific of IATA, Member & External Relations, based at the Singapore Regional office. Deannath was also responsible for IATA's Simplifying the Business programme for Asia Pacific and introduced the then new concepts such as Electronic Ticketing, Automated check-in through Internet and Kiosks and E-Freight to all Asia Pacific airlines. He is a Graduate of the Chartered Institute of Marketing, UK and has an MBA from the University of Sri Jayewardenepura, Sri Lanka. "
Mr. Terence Pendigrast - 2003 - 2004
Dob. 1952
Nationality – Sri Lankan
Race – Eurasian/Burgher
Education – S Thomas' College, Mount Lavinia – 1959 to 1970
Overseas from 1971 to1977. Returned to SL and started working for Mercantile Investments group at Nilaveli Beach Hotel. After that worked for Voyages Ceylan, a French tour operator in SL.
Joined UTA French Airlines in 1980 later to be called Air France (direct staff) and was the first Sri Lankan to be offered the position of DGM Sri Lanka and Maldives with a full fledged power of attorney to represent the company in all matters locally. In 1995 joined the Hayleys group as General Manager/Director/CEO of the Airline and Travel divisions. Hayleys at that time represented and were the GSA for several Airlines
British Airways
Qantas Airlines
Etihad Airways
Oman Air
All Nippon Airways (cargo) ANA
Nippon Cargo Airlines NCA
Ms. Parveen Dassenaike - 2004 - 2006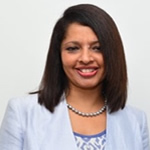 Founding member of the United Ventures Group and has been with the organization since 1995. Her expertise in the travel industry enabled her to play a key role in the company's growing portfolio and expansion in the travel sector, culminating in her ownership of the firm in 2015.
She has worked in a diverse array of roles in the leisure sector, adding to her extensive experience in the travel trade – from sales & marketing in a five-star hotel, to administration and management for agencies representing Japan Airlines, United Airlines, Air Canada & Lufthansa. Parveen's career went on to include outbound travel, destination management and student and youth travel services with STA and ISIC.
She has served two terms as Chairperson of the Sri Lanka Association of Airline Representative (SLAAR) and two terms as a Board Director of the American Chamber of Commerce in Sri Lanka. Currently, she is on the Board of the Neo Synthesis Research Centre which focuses on the restoration of degraded land and environmental rehabilitation using analog forestry.
Mr. Gerard Amerasinghe - 2006 - 2007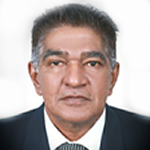 Joined Sri Lankan Airlines as a ticketing agent in 1983 and in 1986 worked in Saudi Arabia for 2 years with British Caledonian Airlines.
On returning to Sri Lanka in 1998 joined Korean Airlines and left in 1991 to start up Worldlink Group.
Worldlink holds the GSA for South African Airlines and also had the GSA for Air New Zealand for many years.
Besides being Chairman SLAAR was also President of the Interline Club in the year 1996.
Mr. Ravi Widyalankara - 2007 - 2009
1. British Airways , Sri Lanka– July 1978 –August 1981 – Reservations Assistant, Ticketing officer
2. Fahad Express , Sultanate of Oman – IATA approved travel agency – August 1981 – August 1984 -Branch Manager
3. KLM – Royal Dutch Airlines, Sri Lanka – September 1984 – March 1995 -Ticket office supervisor, Official trainer
4. British Airways, Qantas Airways, Sri Lanka – March 1995- April 2007 – Official trainer
5. British Airways, Qantas Airways, Sri Lanka – April 2007- M arch 2010 – General Manager
6. Go Holidays , Sri Lanka – March 2010 – September 2012 – Executive Director
7. United Airlines, Air Canada , Sri Lanka – September 2012 – June 2014 – Director
8. United Ventures –Pvt Ltd – June 2014 – to date – Director
Professional Qualifications, Personal Development &Training
· Travel Agents ' Professional Training Preliminary Diploma' conducted by International Air Transport association ( IATA ) and Universal Federation of Travel Agents ( UFTAA )
· Have participated in many Fares and Ticketing, Sales and Marketing, Pricing, Management, Personal Development, Leadership, Train the Trainer, Security and Communication skills training programmes conducted by British Airways, Qantas, KLM Royal Dutch Airlines & Gulf Air
· Training Consultant
Other Achievements/Positions held
· Past Chairman of Sri Lanka Association of Airline Representatives (SLAAR) in Sri Lanka
· Have conducted Airline related training courses for SLAAR, Travel Agents Association of Sri Lanka ( TAASL ), IATA Agents Association of Sri Lanka, Civil Aviation Authority ( CAA ) , Airport & Aviation Services and Polytechnic Ltd
· Visiting Lecturer for Ceylon Hotel School and Management
· Visiting Lecturer for University of Colombo
· Award of Excellence by British Airways for the year 1996/1997 and 1997/1998
· Winner of World Championship ( Passenger League ) by KLM Royal Dutch Airlines for the year 1990/1991
· Excellent rapport with the Corporate Houses, trade partners and industry related personnel
· Past council member of Travel Agents Association of Sri Lanka ( TAASL ) and IATA Agents Association of Sri Lanka
· Past member of following Business Councils, Sri Lanka – UK, Australian, New Zealand, Canada and American Chamber of Commerce
Ms. Minoli Perera - 2009 - 2011
I joined the travel industry in 1989 as a Sales Representative at Gabo Travels and moved to ticket office and was later appointed ticket office manager of the branch. I joined the reservations department of the GSA for KLM and Northwest Airlines in 1995 and moved to revenue management and moved up the ranks to Supervisor ticket office, Manager, General Manager and Director of the GSA which grew to represent Air France, Martinair and Kenyan Airways. I left the industry in Sri Lanka to migrate to Australia in 2014. I now work with the GSA for SriLankan Airlines in Melbourne.
Lilanthi Fernando - 2011 - 2012
Lilanthi Fernando
Chairperson 2011-2012
Inspired and honoured to have served in the Sri Lankan Association of
Airline Representatives. My first SLAAR meeting as a Manager walking
into the Sri Lankan Chamber of Commerce as the representative for a GSA, an image to
remember and an experience to keep. Listening and observing the proceedings of the
meeting was a task to achieve that day. The association has walked me through the steps
of maturity in my carrier in the travel industry.
Training and development an area that I believe is important in life. My role as a training
coordinator gave me the opportunity to work with younger and new recruits from the
industry to help them develop. Working with other industry related personnel and
gaining exposure in many areas of the industry was my gain in this role, for many years.
Accepting to be the Deputy Chairperson with Minoli Perera as the Chairperson, and the
committee, who took upon a significantly impacted issue for the GSA's. In achieving our
goal, working with many government officials was challenging to all and one to
remember.
Finally, as the Chairperson serving 12months, I had to bid farewell to the Travel
Industry. The Sri Lanka Association of Airline Representatives gave me the opportunity
as an individual to grow and foster my abilities, while achieving our goals with fun and
activity, handing over the duties to Shammine Fernando.
"Remember, today is the tomorrow you worried about yesterday." —Dale Carnegie
Mr. Shaminda Fernando - 2012 - 2014
Shaminda Fernando a product of St Joseph's College Colombo, started his aviation carrier with the National Carrier Sri Lankan airlines and then joined the John Keells Holdings.
He is handling the airline division of the group and has management experience of over 20 years.
He has undergone Leadership and Management trainings with Rubicon India, Harvard University and National University of Singapore. His areas of expertise are on handling sales & marketing activities for both online, offline airlines, cargo, GDS and airport operations.
Mr. Eustace Silva - 2014 - 2016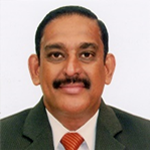 Regional Director – M&C Aviation Group
Director / CEO – Dart Aviation ( Pvt) Ltd
Possessing a strong knowledge in passenger and cargo Mr Silva Joined the Dart Group in 2004. He is an industry veteran with over 38years of experience. He has worked for both National Carriers Air Ceylon and Air Lanka. Thereafter he joined Gulf Air – G.S.A and Kuwait Airways – G.S.A. Currently he is working for China Eastern Airlines – G.S.A as the Director/CEO under Dart Aviation (Pvt) Ltd., and Regional Manager for M & C Aviation Group which represent 43 Cargo airlines worldwide in 23 countries.
Ms. Dushy Jayaweera - 2016 - 2018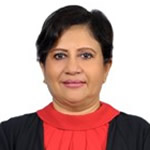 Over 38 years' experience in the Aviation Industry and is the Managing Director of Acorn Aviation (Private) Limited. The company represents both on-line and off-line Airlines as their General Sales Agency in Sri Lanka. She has played a key role in the formation of Sri Lanka's first Aviation Centre and has expanded the business overseas by setting up two regional offices in Thailand and the Maldives.
Dushy has taken an active part in many Travel Industry and Business related Associations and has been a Past President of the Sri Lanka Association of Airline Representatives (SLAAR), Skål International Colombo, the Sri Lanka-Malaysia Business Council (SLMBC) and the Travel Trade Sports Club of Sri Lanka (TTSC). She is currently a Director of Skal International Asia overlooking Membership Development in the Asian Area"
Mr. Gerard Victoria - 2018 - 2020
Gerard is an Aviation Industry professional with 37 years of experience, having held senior management and leadership positions in the Aviation and Travel business units of leading conglomerates. His breadth of experience includes strategic areas in Aviation Management such as general sales agency operations, travel agency services, airport operations and supply services, among others.
He has also been an advocate for the industry, contributing towards policy formulation and initiating business cooperation through multiple industry and trade bodies, such as the Sri Lanka – Australia – New Zealand Business Council and the Sri Lanka Association of Airline Representatives, in both of which he serves as the Immediate Past President, in addition to serving as an Executive Committee Member of the Sri Lanka – Indonesia Business Council. He has also served as the Secretary of the IATA Agents Association of Sri Lanka and as the President of the Travel Agents Association of Sri Lanka.
Gerard presently spearheads the Aviation and Travel vertical of Hayleys Advantis (The Aviation, Transportation and Logistics Sector of Hayleys PLC) as the Director / Chief Executive Officer, and serves as a member of its Group Management Committee.
Ms. Thanuja Lankathilaka - 2020-2022
Inquire About Our Services